H&R HEALTHCARE SCHOOL
REACH YOUR MEDICAL CAREER GOALS BY BECOMING A CNA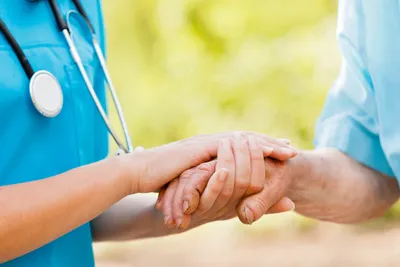 Reasons Why You Should Become A CNA
There are plenty of good reasons to consider becoming a CNA. It's the fastest way to become a professional member of the healthcare team; no college is required. You can complete a CNA training program in 6-10 weeks, and start your new profession immediately.
Training is affordable. Our Nursing Assistant Training Program (NATP) cost is $1,800, plus a $100 non-refundable registration fee. It can also be FREE! Because the demand for CNAs is great, some nursing homes and skilled care facilities offer tuition reimbursement, paid employment during training, or free CNA classes in exchange for a commitment to work after completing the courses.
Another benefit of becoming a CNA is the chance to start a long career in healthcare. An experienced CNA has a wide choice of work settings and can specialize in an area of nursing, such as hospice or home health. Or the CNA may decide to train as an LPN or RN.
One of the best reasons to become a CNA is the satisfaction of making a difference in the lives of patients and residents. They rely on compassionate care from well-trained professionals. As a direct-care giver, the CNA spends the most time with patients and residents; no other team member has the opportunity to become familiar with clients and form trusting relationships. Not every day is easy—anyone in healthcare will tell you that–but it can still be rewarding.
Healthcare Employment Growth Outlook Is Great
Good news! According to the Bureau of Labor Statistics (BLS) job growth for CNAs is expected to be 18% through 2024. Compare that to the normal growth rate of 7% for other occupations. About 270,000 new CNAs will be needed to fill the job postings!
As the Baby Boomer generation gets older, the need for more medical services, including assistance with daily activities and round-the-clock care, is going to climb steadily. Opportunities in different settings, such as with home health and private duty agencies, will expand.
$26,000: Mean CNA annual salary across the country
Across the country, the mean (mid-point) annual salary is about $26,000, with a range of $19,390 for the lowest 10% of CNAs to $36,890 for the highest 10%. For full-time employees, benefits such as paid vacation and holidays, medical insurance, and other expenses paid by the employer increase the total value by 25%. This means a CNA earning $26,000 a year receives an additional $6,500 in benefits.
Total salary package: $32,500.