NATP COST: TUITION $1800+$100 NON REFUNDABLE REGISTRATION
Nurse Assistant Training Program (NATP)
The Nurse Assistant Training Program (NATP) is designed to provide the student with the knowledge and skills necessary to perform basic care services for a patient (acute care setting) or resident (long-term care setting). It prepares the student to function in the role of nursing assistant under the supervision of a registered nurse (RN) or licensed practical nurse (LPN). This course is designed to meet the curriculum requirements of the California Department of Public Health (CDPH). The basic nursing assistant proficiency examination is the State-approved competency evaluation, with both written and manual skills components. The course requires the student to complete 60 hours of classroom lectures, perform 100 hours in a clinical setting, and successfully demonstrate 23 manual patient/resident care skills. Satisfactory completion of the course provides eligibility to take the CDPH-established competency written examination for State certification as a certified nursing assistant.
The Online Blended NATP requires that you have a PC, or laptop with a webcam and the latest Windows Office 365 or IOS operating system installed to participate in the program.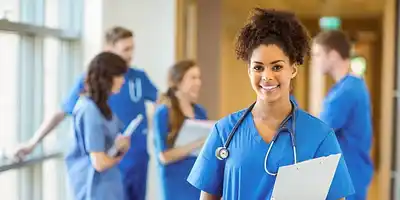 HHA COST: TUITION $700+$50 NON-REFUNDABLE REGISTRATION
Home Health Aide
The Home Health Aide program teaches students how to help the elderly, the disabled, and people in ill health to maintain their quality of life and independence at home, The focus is on safety and universal precaution. Students are taught meal planning, nutrition, feeding, and grooming patients. Students also learn how to check and report on vital signs, handle special situations, and perform emergency procedures.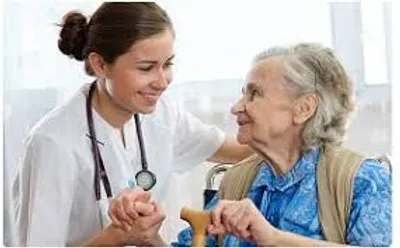 RNA COST: TUITION $400+$50 NON-REFUNDABLE REGISTRATION
Restorative Nursing Aide
A restorative nurse's aide (RNA) is a certified nursing assistant (CNA) who has additional, specialized training in restorative nursing care. A restorative nurse's aide (RNA) helps patients gain an improved quality of life by increasing their level of strength and mobility. Restorative nurse's aides generally earn more money than certified nursing assistants. They often work in assisted living communities, hospital therapy departments, adult day care centers, long-term care facilities, rehabilitation centers, and home health agencies.